Paw Print Games is busy working on Bloody Zombies for a PlayStation 4 and PlayStation VR release later this year. This is a co-op brawler where the city has fallen prey to the zombie onslaught. Can you and the alliance save what is left before it is too late?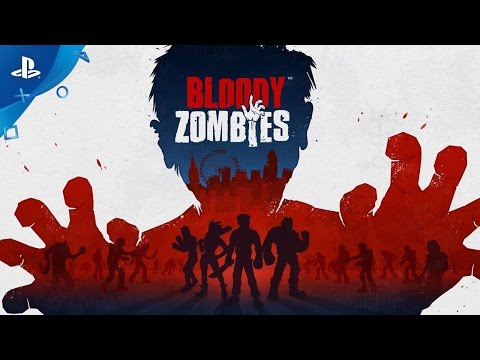 Please enter your date of birth to access this video.
Antony White, Co-Founder and Director of Paw Print Games, had this to say:
There are loads of deadly zombies and bosses, who will use claws, self-destruct, and wield deadly weapons to tear you apart. You'll need to change your tactics, customize your character's skills, and perfect your freeform combat to survive!

You can play with up to three other friends, online and locally, to take on the plague of zombies and take back the streets. Work together to beat each level, and compete for the highest score to be the reigning zombie-slaying champion.

If you have a PlayStation VR headset, you can also immerse yourself in all-out brawl with an enhanced viewpoint designed specifically for the VR player. This enables you to lean in and look around each level like never before. Discover unlockable weapons, provide tactical support, and watch over the gore as the battle rages on beneath you.
We'll keep you posted on any news for Bloody Zombies, so be sure to stick around at PS4Blog.net!