We're working on a review for The Incredible Adventures of Van Helsing III, so I got in touch with NeocoreGames to talk a bit about the game. Come check it out!
PS4Blog: Hi! Good morning, and welcome back to PS4Blog.net. How are you doing today?
Good morning, it's good to be here! We're doing great, enjoying the sunny February over here.
PS4B: The Incredible Adventures of Van Helsing III is now out on PlayStation 4. What can you tell us about the game?
The Incredible Adventures of Van Helsing III is the conclusion of the Van Helsing trilogy, and PS4 players can finally experience it. The game is an action RPG, set in a fictional gothic-noir 19th Century Europe. It has six pretty unique playable classes and a great story with a lot of dark humor.
It's the third game in the series, but players who haven't played the previous titles can jump right in and start with a fresh character – enemies and loot will scale accordingly. The PS4 port also has co-op multiplayer (up to 4 players) and PvP, also for up to 4 players. Overall, I think those who want to experience a great gothic-noir adventure, and those who want to min-max characters in the traditional action RPG way will also enjoy the game.
PS4B: You've released some DLC for the game on PS4 for minipets and item packs, but I was wondering if there are plans to do some story-based DLC to expand on the game's content.
Some additional story would be great for sure, but right now, we think that with Van Helsing III out, Van Helsing's and his companion Katarina's story is complete. Smaller cosmetics or packs might come, but we don't have any plans right now for a larger expansion. Never say never, though!
PS4B: What project is the team currently working on?
Our console developers are quite busy nowadays. We're finishing up Warhammer 40,000: Inquisitor – Prophecy, the expansion DLC for Warhammer 40,000: Inquisitor – Martyr for consoles. It's more or less done, we're doing some additional testing. The expansion DLC will be out on February 13 for PS4 and Xbox One, so it's right around the corner.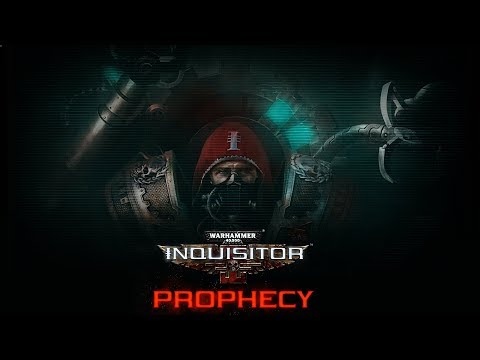 Please enter your date of birth to access this video.
PS4B: And that's all the time we have for today. Is there something else you'd like to add before we go?
Thanks for the quick interview, and we'd like to thank our players for the support!