No Comments
Sundered Releasing On PS4 On July 28 | PS4Blog.net
On

July 25, 2017

https://www.ps4blog.net
Thunder Lotus Games is finally releasing Sundered on PlayStation 4 this week! Come check out its launch trailer as well as some new screens and info!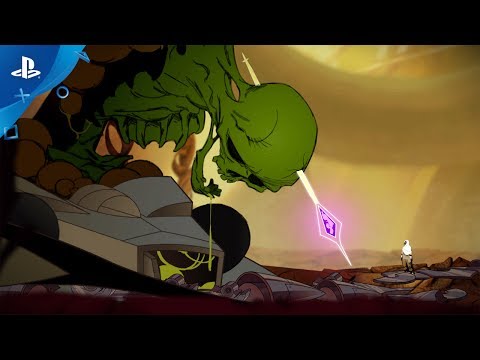 Enter your date of birth to access this video.
William Dubé, Creative Director at Thunder Lotus Games, had this to say:
The choice to resist or embrace is permanent and full of consequences. Though I won't go into details, the game's three different endings depend on your choices. Sacrificing your humanity in return for power is not all sunshine and rainbows. Corrupting your abilities progressively drives Eshe into madness, as chimeric enemies emerge from the darkness.
I've been looking forward to playing this semi-procedurally generated Metroidvania ever since it was announced, so I'm set! Did you pre-order your copy? Backed its Kickstarter campaign? Let us know in the comments below!