We'll be working on a review for Dementium: The Ward, so I got in touch with Jools Watsham at Atooi to talk a bit about the game. Come check it out!
PS4Blog: Hi Jools! It's been a while. How's everything on your end?
Hello. Everything is going great on my end. Thanks for asking. I hope you are well, too.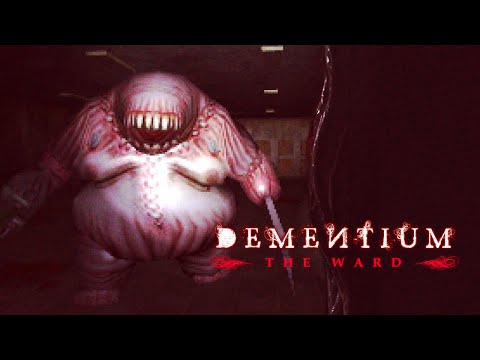 Please enter your date of birth to access this video.
PS4B: All is well here! You've announced that Dementium: The Ward will be landing on Nintendo Switch on October 12. How would you describe the game to someone who's new to it?
Dementium: The Ward is an award-winning retro survival horror first-person shooter experience that we've built from the ground up for Nintendo Switch.
PS4B: What can we expect from this port? What has been done in order to bring this game from its original Nintendo DS release to the Nintendo 3DS remaster to the version we'll soon get to play on Nintendo Switch?
Dementium: The Ward runs at a smooth 60 frames per second, feeling really at home as a console experience. The first time I kicked back in a comfy chair with my pro controller and played the game on a large TV was amazing. I fell in love with the game all over again.
PS4B: Would it be safe to say that a Dementium II release might be doable in the future on Nintendo's current console?
As is usually the case with smaller developers like us at Atooi, future considerations rely heavily on how the first game sells. I am hopeful for a successful launch of Dementium: The Ward, but we never know. Our fingers and toes are crossed.
PS4B: Along with being hard at work on Hatch Tales for its 2024 release, is there something else currently cooking at Atooi that you can discuss?
There is nothing new I can discuss at this time.
PS4B: And now it's time for us to go. Is there something else you'd like to add before we end this one?
Thank you for your time. I hope you and everybody else have a fun time with Dementium: The Ward!