Here we are for our second post celebrating the best games of 2022! If you missed the previous post for our best games of the year, you can review it right now: 2022 PS4Blog.net Gaming in Review – Ceidz.
---
I can't believe 2022 is already over… what a tremendous year to be a gamer! Things started strong at the beginning of the year for me with the PS5 version of Ghost of Tsushima. I enjoyed it all over again, and it is still one of the best games for me on Playstation systems.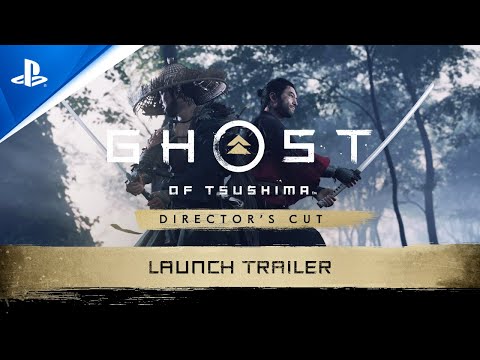 Please enter your date of birth to access this video.
Then came the outstanding Horizon Forbidden West. Such an amazing sequel with a vast open world, harnessing the PS5's power with beautiful visuals and incredible performance, proving that Aloy has her place as one of the top franchises for this platform. Not long after came the stunning Gran Turismo 7, which I found myself enjoying way more than I thought considering I'm far from being a racing game expert. With all the content it offers, it's still occasionally keeping me busy after all this time.
Following up on those heavy hitters, there are a few games that stood out during the year. Road 96 was a narrative game I had a lot of fun playing through the end, with its procedurally generated stories that made it a refreshing experience in the genre. Then came Eiyuden Chronicles: Rising, a really fun action RPG that most importantly serves as a prelude to the Suikoden spiritual successor Eiyuden Chronicle: Hundred Heroes that will release next year.
DotEmu came back strong this year as the publisher for Teenage Mutant Ninja Turtles: Shredder's Revenge, which was yet another solid beat 'em up, a new game that managed to drive up the nostalgia factor of retro games in the series.
There was also Cult of the Lamb which I found to be quite impressive, with its beautiful visuals – that contrast with the fact that you're creating a cult – and a really addictive gameplay loop of going on crusades and then coming back to take care of your cult and followers.
One that totally caught me off guard this year, which deserves my top spot on PlayStation 4, is the narrative adventure game Noel The Mortal Fate. It featured some good puzzle and combat sections, but most importantly, the way the story was narrated and the quality of the story made me dig through each of the episodes, and I'm hoping they eventually release the additional ones on PlayStation 4.
But the one that takes the top spot for me this year, you'll probably have guessed it, is God of War: Ragnarök. I haven't seen it through to the end yet, but from what I've seen so far, this game is one of those unique experiences that only a few studios can deliver, and Santa Monica has delivered better than what they had achieved in the previous game in pretty much every aspect. The gameplay is solid and offers a lot of depth. The Dualsense controller, as well as the 3D audio, greatly improves the experience, and the narrative is one of the best I've seen in any video game.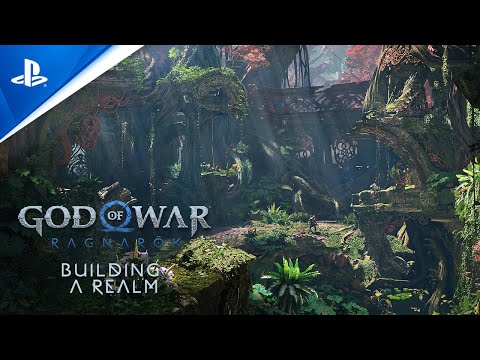 Please enter your date of birth to access this video.
As for what's coming in 2023, I'll probably carry into the next year by still playing God of War, but I'm certainly anticipating some titles. Star Wars Jedi: Survivor and Spider-Man 2 are among the top ones I'm looking forward to since I'm hoping they'll take everything their previous entry was and make it bigger and better, which should create some high-quality titles.
But the two games I am most anticipating this coming year are actually JRPG titles. The first one, which I mentioned before, is Eiyuden Chronicles: Hundred Heroes since I've been hyped by its prelude, and a Suikoden spiritual successor is something that I really want to play. The only thing I want to play more than that are the actual Suikoden 1 & 2 remasters that Konami announced. It's without a doubt my favorite JRPG franchise ever, a series that I love as much as the God of War series, so being able to play those two games all over again with upgraded visuals and trophy support, is what takes the top spot for my hype list. 2023 is looking to be yet another incredibly great year to be a gamer!