Red Art Games got in touch to announce it will be releasing 2D gory action game Heidelberg 1693 from Andrade Games on PS4, PS5, and Nintendo Switch on November 18. Come check it out!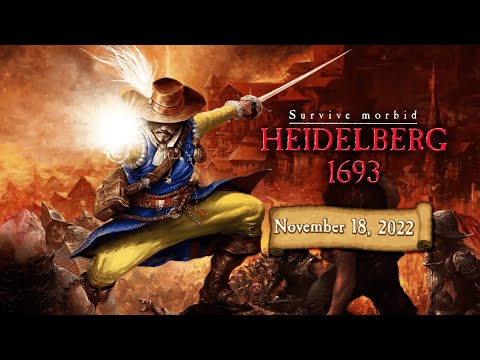 Please enter your date of birth to access this video.
The year is 1693. War engulfs Europe as France, led by the illustrious King Louis XIV, battles the Grand Alliance. Also known as the Sun King for his luxurious tastes and extravagant appearances, Louis XIV is driven by the belief that the sun – his sun – should shine upon all peoples of the world. While his enemies are way too many to be counted, one stands out as the most dangerous of all.

That enemy is none other than his own bastard son. Poisoned and left for dead, he emerges from the smoke and ashes of Germany's battlefields and makes himself known as the "Moon King". With nothing but hatred in his heart, he turns to diabolical and forbidden sciences in order to build an army the likes of which the world has not seen since the days of Satan's rebellion.

Now the dead rise from their mass graves, seeking vengeance upon the King that asked for their heads while he basked in glory. Can you – the Sun King's bravest musketeer – stop the approaching and never ending royal eclipse?
Heidelberg 1693 Features
Classic 2D action platformer
Story set in a 17th century uchronia
Unique musket mechanic adds a layer of strategy to the action
Featuring authentic locations and historical figures
Beautifully animated sprites
Animated cutscenes inspired by silent era films
Multiple endings
Play at 120 fps on PS5
DualSense trigger effects supported on PS5
You can pre-order physical copies of the PS5, PS4, and Nintendo Switch versions of the game from our friends at Red Art Games by clicking right here. The PlayStation 4 and PlayStation 5 versions of the game are limited to 999 copies each, while the Nintendo Switch version is limited to 2,900 copies, so be sure to grab yours before they're gone!