TAPE: Unveil the Memories from Sony Interactive Entertainment and BlackChilliGoat Studio is a psychological horror game where you'll follow a teenager in search of the truth about her father. Check our TAPE: Unveil the Memories review!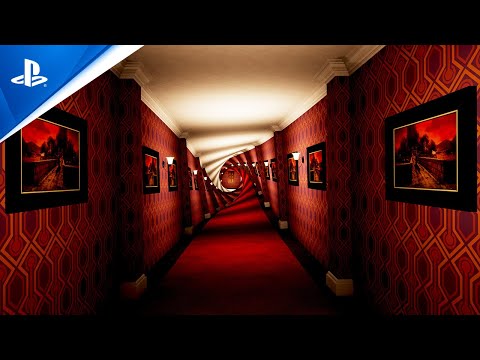 Please enter your date of birth to access this video.
TAPE: Unveil the Memories is a first-person narrative mystery adventure where you must use a video camera that can rewind time to explore the memories of a north Spanish family's past in the 90s.
TAPE: Unveil the Memories from Sony Interactive Entertainment and BlackChilliGoat Studio is a psychological horror game where you'll follow a teenager in search of the truth about her father. It's part of the PlayStation Talents initiative that helps indie projects to release on PS hardware. The game takes place in 1997 and follows Iria as she discovers her dad's mysterious camera recorder. Her dad has disappeared, and you'll have to discover the truth about his situation. Through videotape cassettes that you'll find in various places, you'll be able to relive the events leading to its disappearance and maybe even save him? As the game begins, you'll be prompted with a warning for sensitive content that must be accepted to continue. While the game is definitively creepy at times, it doesn't go into cheap jump scare territory.
TAPE: Unveil the Memories is basically a walking simulator in which you'll get to interact with items around you. Iria is controlled with the two analog sticks. The left one is used to move, and the right one is used to look around you. The controls felt appropriate, but I did feel that the reticule in the middle of the screen had to be perfectly placed on small items in order to interact with them, so it would have been better if the area on which you have to click was wider.
The camera recorder plays a huge role in this game as it allows you to "rewind" objects to a few seconds before or after their current state. This might sound abstract, but allow me to give you an example so that you can better understand its purpose. Say you find a chair that has fallen onto the floor. You can rewind its state back to an upright position and inversely get it back on the ground. This will be used more and more as you progress through the game's story.
Something that you'll need to consider is that you do have to manage the tape inside the camera because it can only fast forward or rewind a total of 15 seconds. Moving most objects takes only a few seconds, but you have to keep that overall timeframe in your head because you'll often get stuck in front of an object that has to be moved, but you won't be able because you'll have run out of tape. At least there are some objects scattered that allow you to infinitely rewind or forward time to give you some room to solve the puzzles.
The different places you'll visit in this game are interesting and feature elements taken from real life, such as picture frames with actual pictures – and not the usual computer-generated graphics. The tapes Iria finds of her dad are also acted by someone, which was a nice touch. The level design is creepy, and the hallways you'll navigate through are often out to get you. The game itself felt linear at first, but you'll get to revisit some locations as you obtain new items, making for a fun gameplay cycle.
The earliest puzzles are easy to figure out, but as you advance, they'll become more technical, and some of them will give you a narrow window of opportunity to get things right. An early example I have in mind is that you can use the camera to pause the action in front of you so that you can get through a door. I'm not sure if it was because I was using a PlayStation 5 controller, but the pause action took a few tries to connect.
As for the game's presentation, the game engine is simple and felt like a very early PlayStation 4 release in comparison to today's standards. You'll play the game from a first-person perspective from Iria's point of view. When she picked up items, I thought that the arm animation was a bit rough. The game is voiced in Spanish, and the voice acting felt solid. Luckily the game is also translated into English with subtitles, so you'll be able to understand it, but I noticed that there were a few typos and untranslated elements, which isn't a huge issue but is worth mentioning.
TAPE: Unveil the Memories is a mysterious game in which you'll be discovering what happened to your father through the videotapes you'll find in the different locations you visit. I'm not a huge fan of horror games, but I did like that TAPE doesn't go into jump scare territory and is more on the creepy side than the horror one. TAPE: Unveil the Memories is out tomorrow on PlayStation 4.
Disclaimer
This TAPE: Unveil the Memories Review review is based on a PlayStation copy provided by BCG Studio.