It's a New Year, so let's celebrate with a new unboxing post for One Night Stand on PlayStation 4!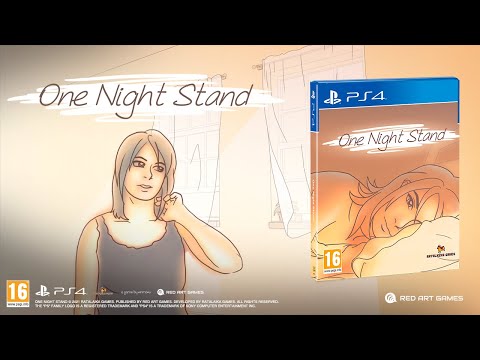 Please enter your date of birth to access this video.
One Night Stand from Ratalaika Games and Kinmoku is a Rated M for Mature visual novel on PlayStation 4. As the title's name suggests, you're going to start your journey when you wake up after a night out… and you're in a stranger's bedroom! You certainly have no idea who she is, nor do you know how you ended up there in the first place. After this, you must find a way to exit the apartment. You can search for clues to learn more about the stranger's identity, but you do need to be careful because no one likes to have people snooping around their drawers!
As you can tell from its trailer, One Night Stand features very life-like rotoscope animations and hand-drawn art for a look and feel that helps it stand out among the visual novel releases on Sony's PlayStation 4. There are 12 different endings to discover, depending on the choices you make along the way. How will you handle the situation? If you want to learn more about the game, be sure to check our One Night Stand review!
Now, thanks to Red Art Games, you can add a physical copy for One Night Stand on PlayStation 4 to your collection! This release includes a slipcover. Once you remove it, you'll see that the art for the slipcover is different from the art used for the game case's cover.
Open up the game's case, and you'll get the PlayStation 4 disc for One Night Stand, which uses the art from the game's cover. There's also a giant wall of text with a lot of info and disclaimers on the inside cover.
With only 999 copies printed for One Night Stand, you better hurry up if you want to grab a copy for your collection before they're sold out!