Rebellion has revealed during E3 2019 it will be releasing Zombie Army 4: Dead War on PlayStation 4 in 2020. Come check out the game's reveal trailer!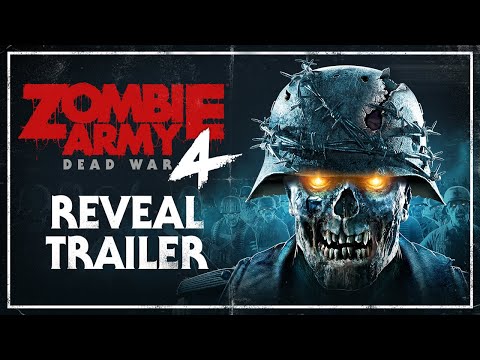 Please enter your date of birth to access this video.
1946. A year ago Hitler, defeated, initiated "Plan Z." Now Europe lies in ruins. A brave band of heroes managed to cast the zombie army and the demon Führer back to hell. But little do they know… HITLER'S HORDES ARE BACK FOR MORE!
Zombie Army 4: Dead War Features:
A HARROWING NEW CAMPAIGN FOR 1-4 PLAYERS
Featuring drop-in, drop-out co-op from start to finish!
· HUGE NEW LEVELS ACROSS ITALY AND BEYOND
Creep across corpse-riddled Venice canals! Survive a zombie zoo!
· DEEP PROGRESSION AND CUSTOMIZATION
Unlock dozens of skills, special attacks, weapon upgrades, cosmetic items, emotes and more.
· ENHANCE YOUR WEAPONRY WITH INCREDIBLE POWERS
Harness divine devastation! Stun hordes into shock with electricity!
· GORGE ON THE GORY X-RAY KILL CAM
Upgraded for the undead and now includes traps and explosives!