With the finale of Game of Thrones airing this week, social media is ablaze with chatter, the kind of 'should have, would have, could have' analysis from fans that usually defines a compelling piece of media. Pretty soon, however, that chatter will die down. Sure, there may be prequels or sequels, but people move on, regardless of how all-encompassing a franchise has become.
Some might believe that a good movie, video game, or anything else really, will be popular due to the quality of the product in and of itself. That's mostly correct – quality wins out in the end –, but there also has to be the fertile exterior conditions for something to capture our imagination. Cannon Films 1980s production of Masters of the Universe is often cited as an example of this: The movie tanked – for many reasons –, releasing after the decline in popularity of its source material (Mattel toys, the He-Man cartoon) had begun.
Game of Thrones video games haven't delivered
It's quite intriguing that there hasn't really been a standout Game of Thrones release on PS4. Of course, most gamers will remember the distinctly average 2012 PS3 release, which let most down with poor graphics and, quite frankly, boring gameplay mechanics. There were also a slew of games for mobile and PC, none of which truly got our pulses racing.
By 2014, GOT creator George R.R Martin actually stepped in to opine that the source material needed better treatment. Telltale Games was the outfit chosen to step up, releasing its six-volume series in episodic format across the year. It was fine up to a point, but it never really did Martin's creation the justice it deserved. A sequel was in the works, but, as of October 2018, Telltale Games as we knew it is gone, so we have no idea of what happened to that planned episodic release.
Licensed slots, boardgames and shoes
Look, it's not easy to take a beloved franchise and make it into a top game. But there is a clear indication that the merchandisers behind Game of Thrones want to have their product out there through various licensing agreements: Hasbro has Game of Thrones Monopoly; top casino sites, like https://readyslotsgo.co.uk/ hosts the official Game of Thrones slot game; even Adidas has a range of Game of Thrones sneakers for you to take your GOT fix with you!
The point is that GOT is not some unattainable creative material for video game developers, as the shows creators have put it out there for hire. Consider the wealth of options for a comparably popular franchise like Star Wars. Gamers can enjoy everything from the excellent Battlefront series to the more relaxed and quirky fun Lego Star Wars games. Not all the games are hits, but there is enough in there for gamers and fans of the movies to find something to suit their tastes.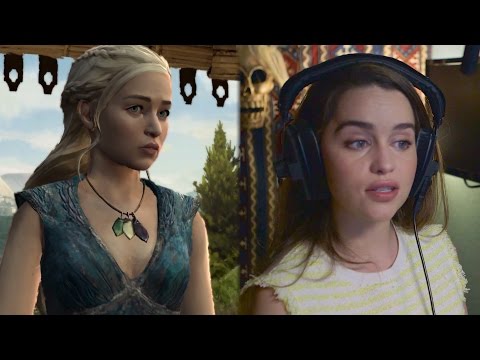 Please enter your date of birth to access this video.
Indeed, one of the issues past GOT video games faced was the fact that they simultaneously irked fans of the books/TV show and experienced gamers alike. Telltale Games' series, arguably the best of the bunch, wasn't ambitious enough with its bid to honor its source material, nor in creating a world where players can shape and develop the plot. It was predictable, and that doesn't get players excited.
Last year, HBO announced a new GOT game for Android, iOS and PC. Created by Nerial, it scooped up mobile game awards, and recently got a run out on Nintendo Switch. But there is the opportunity here for something much bigger – a series on PS4 that delivers a knockout punch. But with the TV series now over, is it too late?