QubicGames got in touch to announce it will be releasing Akane from Ludic Studios on Nintendo Switch this month. Come check it out!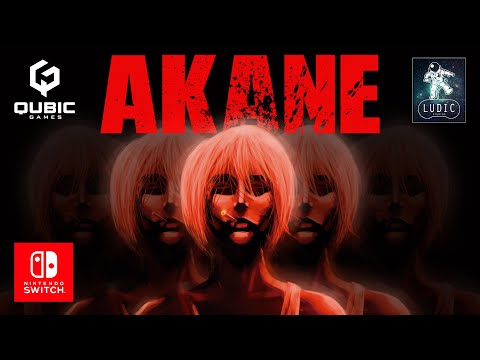 Please enter your date of birth to access this video.
Imagine the rain-soaked neon streets of Mega-Tokyo. You, your loyal katana and hordes of mad Yakuzas. There's no happy ending this time. Take down as many thugs as you can with you!
Akane Features:
Five types of opponents:
– Yakuza Guy – a common mafia pawn;
– Tank – the only villain that will require more than just one katana slash to die;
– Shooter – a sharpshooter with cybernetic enhancements. Pro tip: those guys never miss;
– Cyber Ninja – a warrior who abdicated his body to become a killing machine. His dash attacks are deadly and his defence seems impenetrable. Remember however that everybody has their weak point;
– The Boss – Katsuro, your Nemesis who evolves, gets stronger and more dangerous according to the number of times he gets killed.
A large arsenal of diversified guns and equipment
– Katanas, each with their own unique abilities;
– Cigarettes that change the aesthetics of your special skills;
– Gadgets that grant small but significant improvements in combat;
– Boots that change the dash and the way you move on the screen.
Special skills and moves
– Dragon Slash – dash forward killing every enemy on your way;
– Dragon Slayer – kill all enemies on the screen.