Bit Dragon is getting ready to unleash Hyper Jam on PlayStation 4 next week. Are you ready for this action-packed arena brawler?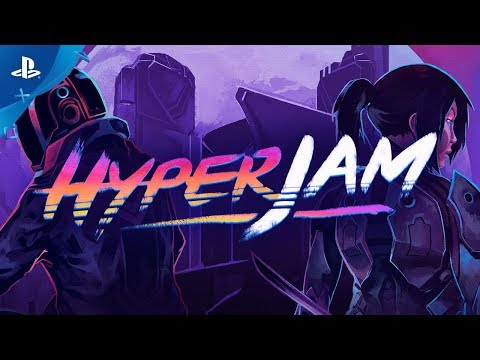 Please enter your date of birth to access this video.
Hyper Jam is a fast-paced arena brawler with a killer synthwave soundtrack and a dynamic perk drafting system that makes each match different from the last.

Perk drafting is another central mechanic in Hyper Jam. After every round, each player chooses a new perk that will stay with them for the rest of the match, stacking and combining with their existing perks to create stronger effects. Certain perks synergize better than others, and it's a lot of fun to try out different strategies.

And since it's a draft, whoever's coming in last gets first pick of the perks available for that round, leaving the leading player to make do with whatever's left.

The different combinations of perks that players end up with results in many different (and often hilarious) scenarios, guaranteeing a unique experience every time you play. We truly look forward to seeing the different perk combinations and play styles you are able to come up with once the game is out!