Bend Studios has shared a new release date announcement trailer for Days Gone, and now we know that the game will be out on PlayStation 4 on February 22, 2019. Come check it out!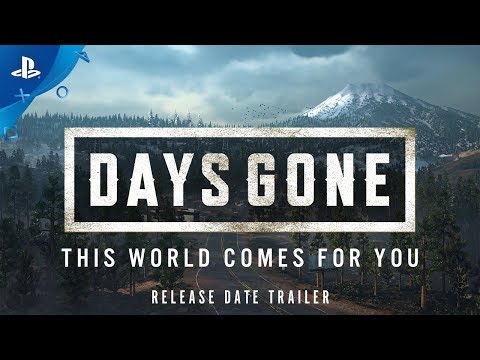 Please enter your date of birth to access this video.
John Garvin, Creative Director at Bend Studio, had this to say:
In addition to revealing the release date, the trailer introduces two new animal threats: mountain lions, or cougars, and infected ravens – called Criers in our world. We see another ambush event as Marauders torch an old vehicle and roll it onto the highway trying to knock Deacon from his bike. And the video ends with Deacon running out of gas out in the middle of nowhere – a quiet moment, perhaps, but maybe the deadliest of all.

Most important, we introduce a new enemy human faction: Rest In Peace, or R.I.P., is a cult that worships the Freakers. Rippers, as they're known, dress like Freakers – and kill anyone who isn't a Ripper. While they're important to the story, Rippers are also an important part of the in-game Freaker ecology: when you get a chance to take down a Ripper camp, try bringing in a Swarm and see what happens – Rippers refuse to kill Freakers, and the results can be very entertaining.