Question, who gave us the quirky The Magic Circle, are working on a new game for PlayStation 4: The Blackout Club. Learn more about it and check out its teaser trailer!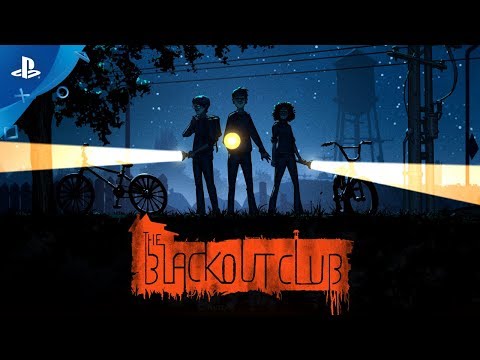 Please enter your date of birth to access this video.
Michael Kelly, Producer and Designer at Question, had this to say about The Blackout Club:
In The Blackout Club, up to four players become a team of teenage investigators uncovering a monstrous secret at the heart of their quiet community. Like many of our favorite horror movies and shows in the "teens vs. monsters" genre, we love vulnerable heroes working together to survive a harrowing journey into the unknown. Unlike those beloved movies, though, we put you directly in the protagonists' sneakers to solve the mystery together with your friends.

The Blackout Club follows a group of teens who bond over a shared secret. They've all been temporarily losing consciousness — sometimes for days at a time — and waking up in strange places with no memory of what they've been doing. During one such blackout, a friend of theirs mysteriously vanishes. No one believes them — not the police, not their teachers… not even their parents. The club's only recourse is to launch an investigation on their own.
The game is set for a 2019 release, so if you want to learn more about this one and its development you need to stick around at PS4Blog.net!