Crisis on the Planet of the Apes will be making its way to PlayStation VR very soon. Come check out the teaser trailer and some new info for this April 3 release!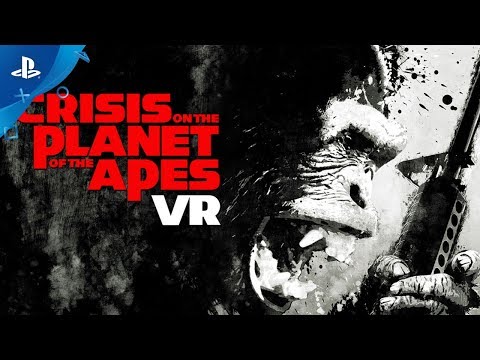 Please enter your date of birth to access this video.
Ben Miller, Director of VR Production and Design at FoxNext VR Studio, had this to say abou the game:
When you hold your hands out in front of you in Crisis, you won't see controllers or even human hands, but furry, muscular ape arms.

When you walk, you won't do it by just holding it a button or warping through the world. You'll have to learn how to move like an ape – swinging your arms in the real world as an ape might move.

And when it comes to seemingly impassable walls and obstacles, you'll experience the freedom of being able to climb them like an ape. By building for this from the ground up, it means that we can really take advantage of the PS VR and PS Move controllers to give you an experience you could never be imagined in real life.