The Resistance, the new DLC for Call of Duty: WWII, is available today for you to enjoy it first on PlayStation 4. Come check out a new trailer for the new multiplayer maps in this DLC!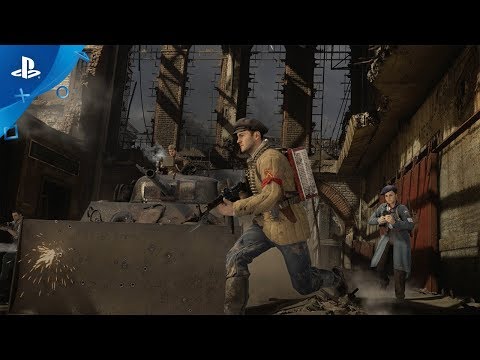 Please enter your date of birth to access this video.
Kevin Kelly, Editorial Manager at Activision, had this to say:
One of the things we are particularly excited about in this DLC Pack is the new War Mode mission: Operation Intercept.

Operation Intercept takes place outside of St. Lo, France, and leads us on an urban rescue mission to save Resistance fighters being transported by train. The first objective on the Allied side is to make it to the two cells where your Axis foes are keeping the fighters prisoner.

Once rescued, you'll be tasked with the destruction of key communications equipment before continuing your mission. If you're able to destroy every last piece of the gear, then you'll continue on and escort a tank in order to try and stop an Axis train loaded with munitions.

On the flipside, the Axis forces need to try and keep the Allies from rescuing the Resistance fighters, protect their comms gear, and keep the tank from reaching the trainyard.