Mothergunship is releasing on PS4 in 2018, and Grip Digital has shared a new trailer ahead of the game's public demoing at PlayStation Experience in Anaheim.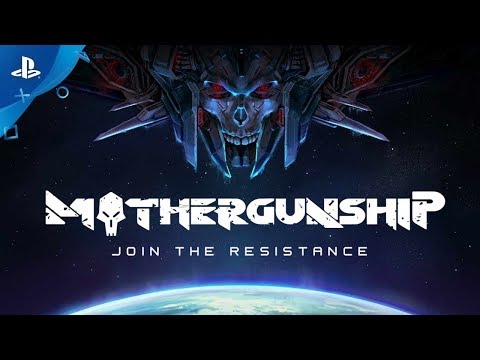 Please enter your date of birth to access this video.
George Mamakos, Marketing & PR Manager at Grip Digital, had this to say:
Today, we would like to confirm that multiplayer will be included in Mothergunship when it will launch in 2018 on digital and retail stores. The game will offer an intense co-op action where players can join their friends online on the main campaign, jump into daily missions together, and compete with other pairs on the Leaderboards!

Apart from the co-op system, we would also like to talk a bit more in depth about crafting in Mothergunship. We've mentioned it briefly here in the past and we knew it was a fun system, but we weren't expecting quite the reaction that the community has had to the system. At every tradeshow this is the thing people bring friends over to tinker with and it quickly became clear that Mothergunship's flexible and empowering crafting system is its standout feature.

Mothergunship presents the player with a lot of enemies to fight, and those enemies have ludicrous amounts of firepower. Crafting in Mothergunship lets players dance toe to toe with that firepower with its modular system of barrels, splitters, and caps.

The player can snap these pieces together like building blocks to create powerful arrangements; letting them change obvious qualities like adding barrels or creating funny shaped weapons, but also letting them manipulate and tailor the very behaviors of the gun. Perhaps you want a shotgun rocket launcher? Perhaps you're more interested in a triple barreled laser? Maybe you want to make a gun that has barrels arranged in a heart shape, allowing you to profess your love to your Co-OP partner?. Well, more power to you; Mothergunship won't stop you.