Sony has shared a new gameplay trailer for God of War during Paris Games Week 2017, and you can check it out right here!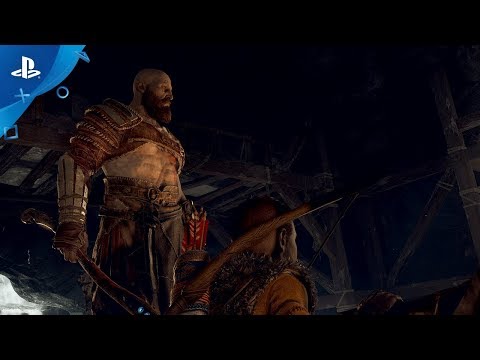 Please enter your date of birth to access this video.
Shannon Studstill, Head of Studio at Santa Monica Studio, had this to say:
What you witnessed in God of War's new Paris Games Week trailer is a smidgeon – a sliver – of the unflinching, intense, brutal, and often empowering new combat in God of War. Every time I pick up the controller to play, I feel like I have Kratos' Leviathan Axe in my hand (I avoid using it as a projectile though), and can hear Atreus' arrows whizzing by (not to mention his witty motivational banter). The impact of every attack you connect feels like it has a titanic ton of energized force behind it, and the strategic decisions you'll be forced to make mid-combat are your keys to survival.