Ubisoft got in touch to announce a new seasonal event taking place in For Honor: Feast of the Otherworld! Check out the event's trailer below and get in on the action before it ends on November 2.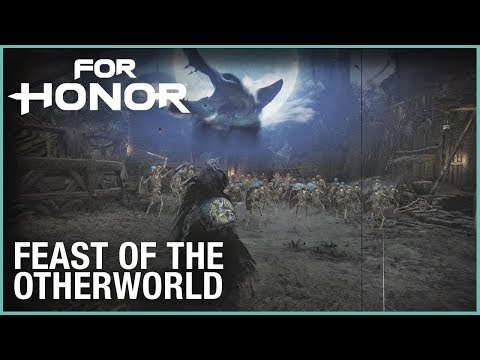 Please enter your date of birth to access this video.
This new event will bring a haunting variation of the 4v4 Dominion mode, where skeletons have taken over the battlefield. Players will also be able to loot exclusive Halloween-themed cosmetics during the event, including mood effects, emotes and ornaments.

The addition of unique Endless March mode introduces a new set of rules for the 4v4 Dominion mode, which challenges players to adapt their strategies to take down the opposing team. In Endless March, soldiers appear as skeletons and deal brutal damage. Conquering zones will only yield temporary points; the only sources of permanent points available to players come from killing soldiers and enemy players. As with Dominion, players must reach 1000 points and defeat all four enemy players in order to win the game.

The Feast of the Otherworld brings players new Halloween-themed rewards. Players can customize each of their Heroes with new mythic outfits that include all-new masks, which transform players into ghoulish versions of themselves. Additional For Honor weekly content released during this time will have a special Halloween flavor to celebrate the limited-time event.