As you can tell from this post's title, PS4Blog.net has been selected by Feedpost as one of the Top 30 PlayStation Sites For Gamers! We're certainly pleased for the recognition!


We're in good company, since the list also includes the official US and official EU PS Blog sites, the YouTube PlayStation channel, our friends at Push Square, Kotaku, and more!
Here is the official badge our site will now feature: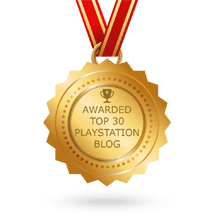 What do you think about your favorite site being recognized by Feedpost? Let us know in the comments below!