No Comments
Days Gone - Alternative Playthrough Video | PS4Blog.net
On

July 15, 2017

https://www.ps4blog.net
If you want to check an alternate playthrough of the E3 2017 demo for Days Gone from Bend Studio, then you have to click after the break! Hear what Creative Director John Garvin and actor Sam Witwer have to say of this bonus run.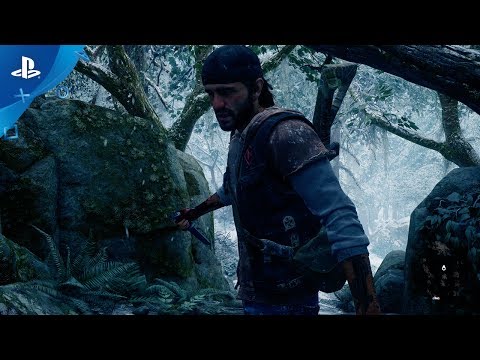 Enter your date of birth to access this video.
Some of the things covered in the video include:
Weather and time-of-day: Snow will impact your ability to ride the Drifter Bike, cold makes Freakers stronger; rain can dampen sound, but brings more Freakers out during the day; night brings out even more Freakers and changes the behaviors of Marauders, and more.
Survival Vision: You can focus on the environment around you to discover tracks, clues, and resources.
Crafting: You can find all sorts of things in the open world which can be used to craft items both useful and deadly.

Traps: Creating and placing traps — used in conjunction with our distraction mechanic — is an important part of our strategic sandbox combat.

Dynamic Events: You have to be cautious and vigilant to avoid ambushes, traps, and other hazards.