Vampyr is a game from DONTNOD Entertainment and Focus Home Interactive that will be making its way to the PlayStation 4 on November 2017. Check out the game's E3 2017 trailer below, as well as some new info!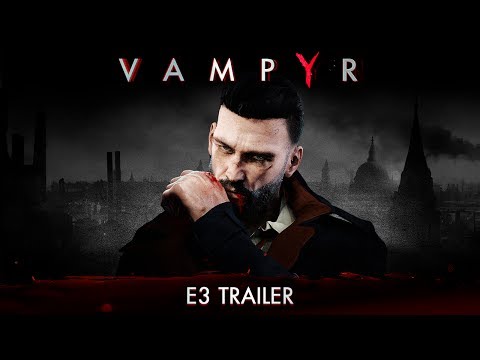 Please enter your date of birth to access this video.
You are Dr. Jonathan Reid, a famous surgeon home from the Great War and recently turned into a vampire against your own will. As a doctor, you have taken an oath to save lives and take care of the sick. As a vampire, you are cursed to hunt those you vowed to heal.

To survive against deadly foes roaming the streets – vampire hunters, undead Skals and other monstrosities – you will need to choose which civilians to feed on, so you can grow stronger and evolve your vampiric abilities. Use your unholy powers to manipulate and delve into the lives of those around you – but be prepared to live with the consequences of your actions. A web of interconnected citizens with unique lives and relationships react to your decisions, and killing just one may cause the downfall of an entire city district. Your actions will save or doom London.
Vampyr Key Features
Explore a darkly atmospheric early 20th century London.
Play a tormented and powerful Vampire learning the rules of your new condition. A man of science, a beast of the night: Your toughest battles will be within yourself.
Build your own combat style through a wide range of crafted weapons and powerful Vampire abilities to defeat a large and unique bestiary.
Choose your fate: moral choices will shape your story. How human could a Vampire be, when he must feed?