Ubisoft gave us as new trailer for Far Cry 5 during their E3 2017 press conference, along with a look at the new Collector's Edition for the highly anticipated sequel.
Come check them out!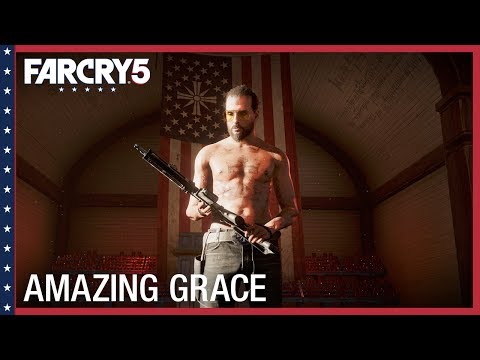 Please enter your date of birth to access this video.
As for the Collector's Edition, it will be called The Hope County, MT Collector's Case and will include:
The Far Cry 5 Gold Edition

A 45 cm–wide and highly detailed deer skull Trophy, with a Far Cry twist

A SteelBook

A double-sided tourist map of Hope County

The game's original soundtrack

Far Cry 5 Season Pass
w junior deputy of fictional Hope County, Montana. Players will find that their arrival accelerates a years-long silent coup by a fanatical doomsday cult, the Project at Eden's Gate, igniting a violent takeover of the county. Under siege and cut off from the rest of the world, players will join forces with residents of Hope County and form the Resistance.
Are you getting the Collector's Edition? What did you think of the new trailer? Let us know in the comments below!