Hinterland has announced that they'll be releasing The Long Dark on PlayStation 4, and we have a teaser trailer for you! The Kickstarter funded game will be out on August 1st for $34.99.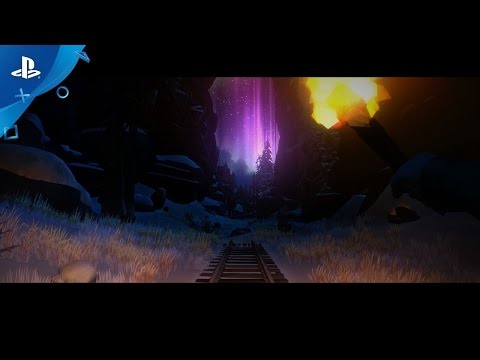 Please enter your date of birth to access this video.
Raphael van Lierop, Creative Director for Hinterland, had this to say:
The Long Dark is really two experiences. Survivor Mode is a non-narrative, open-world survival sandbox where the only goal is to survive for as long as you can. Our gameplay philosophy is to not hold your hand — we don't give you anything. You have to earn your survival.

You have to figure everything out yourself, just as you would if you were really dropped into the middle of the savage Canadian wilderness. You'll struggle to manage your resources — food, fuel, your clothing and tools, and all your own physical properties like fatigue and dehydration — to constantly push yourself forward in search of better shelter, better gear, and the hope to see another sunrise.

Inspired by stories like Cormac McCarthy's The Road, Wintermute is our narrative mode. It's a five-episode story about bush pilot Will Mackenzie, who along with Dr. Astrid Greenwood, crashes in the middle of the Canadian wilderness in the aftermath of a mysterious geomagnetic disaster. Wintermute builds on our core survival gameplay from Survivor Mode by adding a rich storyline and cast of characters whose trust you'll need to earn if you want to survive.
We definitely like what we've seen of the game, so we'll try to have a review for you close to the game's launch!