LawBreakers, the first game from Boss Key Productions, is coming to PlayStation 4 later this year. The studio's name might not ring a bell, but I'm sure you're familiar with the work of one Cliff Bleszinski. Check out the game's video below and click after the break for some new info and screens!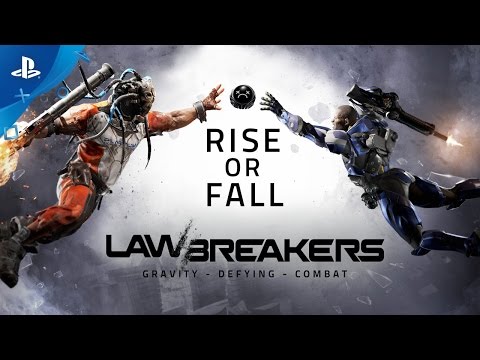 Please enter your date of birth to access this video.
Cliff Bleszinski, CEO of Boss Key Productions, had this to say:
During my "retirement", honestly, I was bored as hell. My waifu and I were ready to strangle each other. I was getting fat. Ultimately, I couldn't ignore the creative need to make something new. During this time, I was inspired by a childhood dream about gravity being disrupted in a BIG way. I also took a Zero G flight once. That was pretty crazy. So, LawBreakers is the culmination of my dreams as a kid, my career in this industry and my lifelong passion for games. So there we have the inception (HORN SOUND) of LawBreakers. A new futuristic world where the Moon mysteriously exploded, an event known as The Shattering, that devastated Earth. Afterward society recovered, using new gravity anomalies to rebuild and advance.
We have no solid release date for the game yet, but we do know it will be released on Sony's console, have full support for PS4 Pro and retail for $29.99.