The third episode for Telltale Games' take on Game of Thrones certainly grabbed my attention right from the start. After the buildup from the first two episodes, the consequences in episode three, as well as what it setup for later episodes, made this one of the best episodes in the series.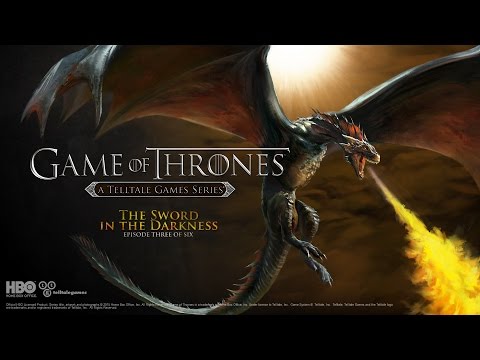 Please enter your date of birth to access this video.
Episode three of a six part episodic game series set in the world of HBO's groundbreaking TV show.

Based on the award-winning HBO television drama series, Game of Thrones: A Telltale Games Series tells the story of House Forrester. Caught up in the events of The War of the Five Kings, they are placed in a precarious position where members of the household must do everything they can to prevent the house from meeting its doom.

Some cast members of the television series will reprise their roles in the game. While players will control five members of House Forrester in their story, the series will have them interacting with fan favorite characters throughout the season, including Tyrion Lannister performed by Peter Dinklage, Cersei Lannister performed by Lena Headey, Margaery Tyrell performed by Natalie Dormer, and Ramsay Snow performed by Iwan Rheon. Additional cast members will appear in later episodes.
You can read the original review right here.
The cliffhanger for Game of Thrones: The Sword in the Darkness is a big one and it certainly made the wait for the next episode feel longer than it actually was. Have you played Telltale Games' take on Game of Thrones on the PS4? Let us know in the comments below!