After a successful Kickstarter campaign, Plague Road is well on its way to Sony's home and portable consoles! Arcade Distillery is hard at work on completing the game, and they've shared a new video.
Check out a new trailer for the game below, and click after the break for some new info straight form the source!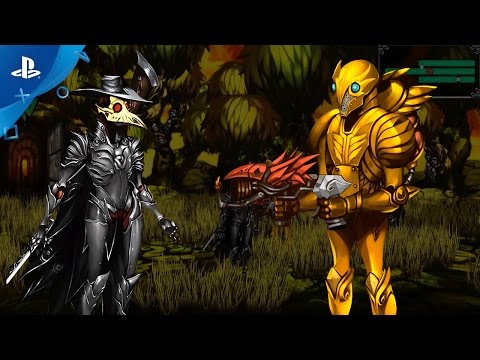 Please enter your date of birth to access this video.
Luc Bernard, Game Director for Plague Road, had this to say about the game:
Plague Road was a game that Conrad Zimmerman and I came up with one evening at his place. I have a certain obsession with plague doctors and am really good at making turn-based strategy games, and Conrad loves roguelikes. So we combined those two game genres to make something new.

My issue with roguelikes and why I can't get into them is because I don't like losing all my progress and starting from zero each time. So in Plague Road you will have a farm where you will be able to unlock new buildings (by finding NPCs in the world and doing quests for them), upgrade and see the progress you've made. So even if you mess up while venturing out into the world, you will always be improving your farm.
We look forward to playing the game later this year, and we hope we can bring you a review for it as well!