ZeniMax Online Studios has announced that The Elder Scrolls Online will be released on PS4 on June 6! Check out the announcement trailer below, and click after the break to check some new info!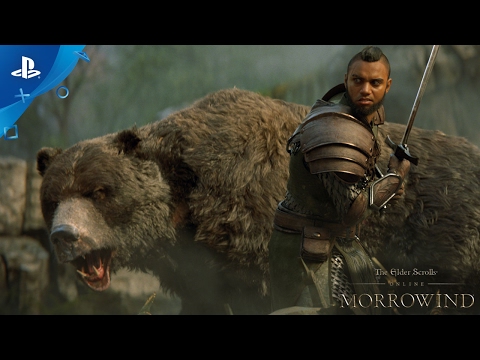 Please enter your date of birth to access this video.
Jessica Folsom, Community Manager for ZeniMax Online Studios, had this to say:
Fifteen years after Bethesda Game Studios redefined open-world RPGs with their iconic release of The Elder Scrolls III: Morrowind, we're sending you back to the fan-favorite island of Vvardenfell for more adventures in ancient mushroom forests and dusky volcanic landscapes.

The Elder Scrolls Online: Morrowind introduces a massive new zone, a formidable new class, a new small-scale but high-intensity PvP mode, a mysterious new Trial (12-player dungeon), and more than 30 hours of main story quests.
As you can see in the header image, they're giving The Elder Scrolls Online: Morrowind the royal treatment with a Collector's Edition release. What's in the box, you ask?
Physical Collector's Edition:
This premier edition is for the ultimate fan and includes the Discovery Pack, all premium digital content (outlined in more detail below), The Elder Scrolls Online base game, and the following exclusive collectibles:

Naryu's Journal, a full-color, large-format art book chronicling the assassin's pursuit of a conspiracy across Tamriel

The Dwarven Colossus Statue, a 12″ tall replica of the Colossus you saw in the announcement trailer and will encounter in the new Trial, the Halls of Fabrication

A full cloth map of Morrowind

A special metallic game case bearing the marks of Vivec and the Tribunal
The Discovery Pack, in case you're curious, includes these in-game items:
A Warden-themed costume as seen in the announcement trailer that any of your characters can wear

A loyal Dwarven War Dog pet

Three Treasure Maps for Vvardenfell

A Dwarven Crown Crate that you can open for a chance to receive a Dwarven-themed mount, pet, costume, or other items

Two Experience Scrolls that will give you 50% more experience for two hours
What did you think of the trailer? Are you getting the Collector's Edition? Let us know in the comments below!