Drawn to Death from David Jaffe (who you might remember from games such as Twisted Metal and God of War) is coming to PlayStation 4 on April 4.
Check out the video below for an inside look along with David Jaffe himself and learn more about this very interesting and bizarre looking game!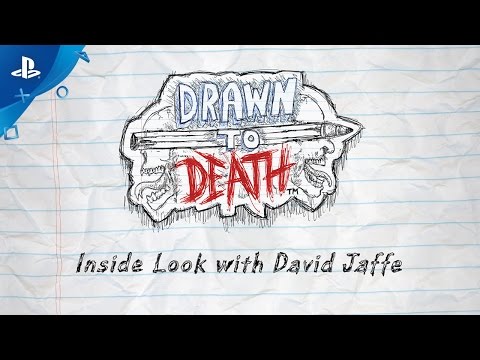 Please enter your date of birth to access this video.
David Jaffe had this to say about the game:
How do we create that feeling of fun in Drawn to Death? We make sure the game gives players the sense that success or failure in a match was up to them and their choices. So if a player loses, they're able to easily comprehend the moment to moment of the game well enough to have a good idea of what they must do to improve. And that way, when a player pulls off a win, they feel it's because of their mastery of the game. Because it is!
We definitely want to play this game! We can't wait for its April 4 release which is not as far away as you'd think!