Senran Kagura Estival Versus is a horde style fighting game in a similar vein to Dynasty Warriors except with girls that usually end up wearing very little clothing. You know, because of battle damage. Is the game fun to play? Let's find out in our Senran Kagura Estival Versus review!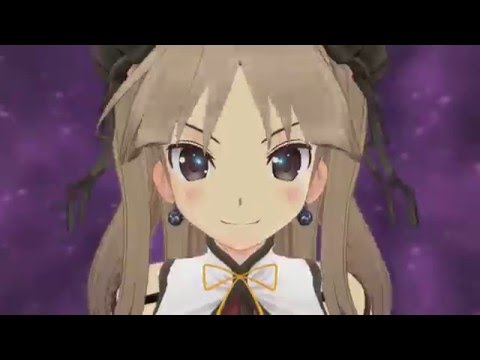 Please enter your date of birth to access this video.
The story takes place during the Shinobi Bon Dance Festival where souls of Shinobi are revived- The odd eye-colored sisters Ryona and Ryobi of the Hebijo Clandestine Girls Academy have joined the festival looking for their lost Shinobi Sister, Ryoki. The story is full of humor and light-hearted comedy, and it will keep you entertained every step of the way. It centers around the eight days of the Bon Dance Festival, and you will play a variety of story missions with objectives to meet, which most of them being of the "kill everything that moves" variety. As you level up, you will earn new skills and grow your chosen Shinobi to become the best she can be.
Gameplay is very varied, with close-range combat, ranged attacks, magic, extreme special attacks and more! There's plenty of room for experimentation, and you're encouraged to mix and match your attacks to dispatch of your enemies as fast as possible. Each character has different combo skills to test, so it's all about finding what works best for you.
The clothes on your enemies (and on you!) act as their armor and health bar, and stripping them of their clothes bit by bit allows you to deal more damage until they are completely naked, and that will be when it is their turn to "Game Over." There are well over 50 finishers to perform, as well as tons of poses and costumes to unlock, so if you want to 100% the game, you'll be at it for a while.
A few "days" into the game you will unlock Shinobi Girls Heart Mode, which is a series of missions you can complete and which given to you by other Shinobi Girls. They are also dependent on certain requirements to unlock. You can absolutely take your game online and play in tag teams, free for all battles and more, but if you are playing the Vita version multiplayer is only a max of four, but on the PS4 you can go higher to eight players.
There is a dressing room mode where you can customize your character's clothing, and you get to wear the stuff you unlock or the stuff the other shinobi are currently wearing – the choice is entirely yours. You can also check out your library where you can see videos and concept art, as well as listen to all the music that you have unlocked during your time with the game.
There are over 34 characters in total in the game, offering a ton of hours of gameplay. Replayability is high, especially if you're going for a Platinum run since that will require you to do multiple playthroughs. Yes, as expected, this one includes a full trophy count so that you can work towards adding several trophies to your collection!
Senran Kagura Estival Versus is a fun game that certainly will not appeal to everyone due to the "girls almost get naked" part of the equation. But the story is well written, and the graphics are very good and look like an anime brought to life. The humor alone had me chuckling as I played the game for my Senran Kagura Estival Versus review, and I'm sure it will make you have the same reaction.
Disclaimer
This Senran Kagura Estival Versus review is based on a copy provided by XSEED Games.
[amazon id = B0194VWT5Y]