We caught up with John Warner, founder of Over the Moon Games to talk about The Fall Part 2: Unbound and its development for PlayStation 4. Come check our interview!
We've been chatting with founder John Warner of indie studio during the last few months about the development of The Fall Part 2: Unbound, and we are happy to share that the game is coming to PlayStation 4 in early 2017! We have the teaser trailer for you below, as well as some extra information on this new release.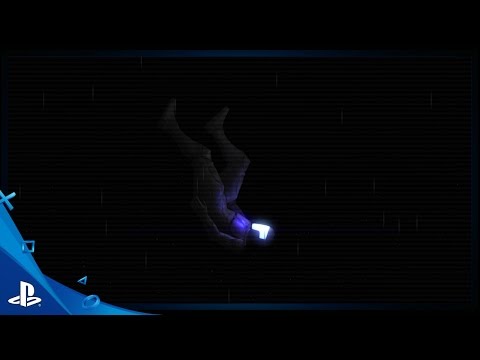 Please enter your date of birth to access this video.
PS4Blog: Hi John! Good to have you with us today. How are you doing?
Always a pleasure! So far so good. It's still early in the morning so I haven't decided yet. Had some bad dreams though. Could go either way! This is too much detail, isn't it? I'll stop before describing my sheets. But I will say they're nice sheets.
PS4B: You've recently announced that the second part of The Fall is currently in development for PlayStation 4 and you've even given it a proper name! How goes work on the sequel?
Excellent, in my opinion. It's a great deal more complex, so for a while there, I was starting to worry that we bit off more than we could chew… but… sonofagun. we're chewing it fine.
PS4B: Some things have changed for the game and new gameplay mechanics are currently being tested due to the nature of this sequel's premise. Does that also mean that Part 2 will end up being a bigger game than The fall?
Yes! Early playtests suggest it could be twice as long, but to be perfectly honest, it's very hard to judge with adventure games. Might be a little more than that, might be a little less.
PS4B: Since each of the games in this trilogy are pretty much self-contained, will The Fall Part 2: Unbound be available separately from the first game, or will it be released as DLC for The Fall?
It'll be a separate product. We're doing our best to make each installment self contained, as much as possible. Think "Mass Effect" here: if you want the best experience you should play all of them, but you really could pick up each individually if you were so inclined. Each game has its own unique plot.
PS4B: Why Q1 2017? Why are you making us wait so long to play the game?
Sadism? Nah, the truth is it's just taken this long! As I mentioned above, the game is a fair bit more complex. That said, we're committed to making our experiences as less "art-house" as possible. Just because something's complex, doesn't mean it can't be simply told in a way that's cohesive and concise. It just takes a lot of squeezing, to take all of that content and jam it into a diamond. We've spent a loooooot of time squeezing. My biceps are pretty big. Metaphysically. My physical biceps are small.
PS3B: OK, time to wrap this up. Is there something else you'd like to mention before we go?
After the announcement? Oh man, I'm all expressed out. I couldn't think of something to add even if there was something. Thanks for the offer, but I'll pass. Seahawks rule! Maybe? I don't watch football (that's a football team, right? Just kidding, I know it is.) Now I need to get breakfast before I go crazy.
As always, good talking to you, Antonio. Thanks for the interview!