After a lot of rumors and a potential leak or two, a new God of War game has finally been confirmed! After killing every God in the series, it was time for Kratos to start targeting the Gods from other mythologies. Are you ready for the action?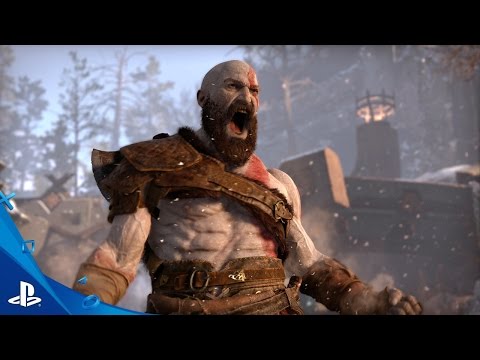 Please enter your date of birth to access this video.
Kratos, honestly, looks a bit weird this time around (for some reason). What mythology is Kratos taking on? The Norse mythology!
Several years ago we at Santa Monica Studio began the journey of creating a new God of War. All of us recognized a special honor and responsibility to create a different and better and truly more memorable experience than before. I realized early on that we had to make changes in every aspect of the game.
Cory Barlog from Sony Santa Monica Studios had this to say about the new God of War:
I knew I didn't want to simply reboot the franchise, starting over with a retelling of the origin story. I wanted to reimagine the gameplay, give players a fresh perspective and a new tactile experience while delving deeper into the emotional journey of Kratos to explore the compelling drama that unfolds when an immortal demigod makes a decision to change.
What are your thoughts on the trailer for this new God of War game? Are you looking forward to this PlayStation 4 release? Let us know in the comments below!