For Honor, a new game from Ubisoft where you'll get to play as elite and deadly warriors from the Knight, Viking and Samurai legacies, has been announced today at E3 2016. The game is coming to PlayStation 4 on February 14, 2017, and we have a couple of videos you should definitely check out after the break!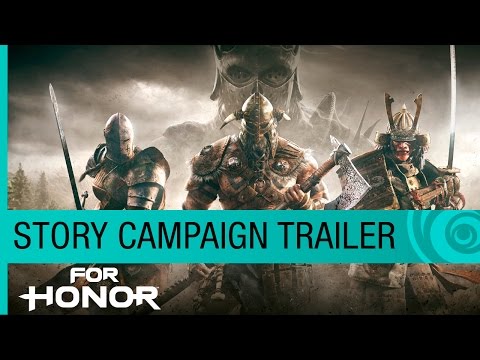 Please enter your date of birth to access this video.
Playable in solo and two-player co-op, online and split-screen, For Honor's full-fledged story campaign is a tale of warriors in which players will live from the inside a crucial moment in the war amongst Knights, Vikings and Samurai. A thousand years after a huge cataclysm destroyed their world, the Knights, the Vikings and the Samurai have united their scattered forces and what was a rampant conflict is about to turn into a total open war. Embodying the greatest warriors in each faction, players will need all their wits and skill to ensure the survival of their people and foil the plans of Apollyon, the merciless and bloodthirsty leader of the Blackstone Legions. Storming castles and fortresses, turning the tide of massive battles and confronting deadly bosses in intense duels, players will become Heroes of legend, symbols and models for their warrior legacies.
And now, lets take a look at a gameplay video for the game.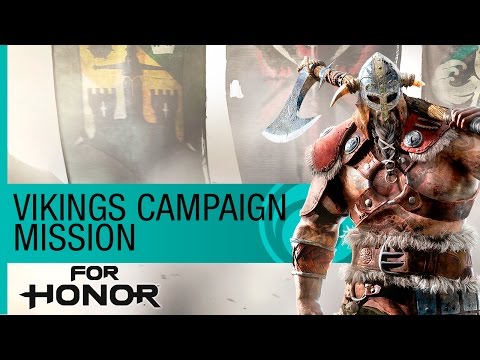 Please enter your date of birth to access this video.
The game is now available for pre-order in its regular, Deluxe and Gold editions. The Deluxe edition will come with exclusive content, including gear, customization items, a special execution effect for all heroes, boosters and more (to be revealed at a later date). The Gold edition will include everything in the Deluxe edition as well as the For Honor Season Pass.
And if you pre-order the game you will get the exclusive Legacy Battle Pack that includes three exclusive armor designs, inspired by ancient tales of the warriors. These three armor styles are exclusive to the Legacy Battle Pack and wearable by the Warden, Raider, and Kensei Heroes.
Pre-Order For Honor right here: