We're currently working on an interview with Daniel Leaver, Lead Designer for indie studio Dreadbit to discuss Seraph, a very intriguing PlayStation 4 release he's currently working on! The pitch is very interesting considering the game is a precision acrobatic platforming shooter… were all your weapons are automatically aimed! That's right, you'll have to worry about gracefully moving around, jumping all over the place as you avoid the deadly attacks of everything on screen, but aiming is not something you'll need to worry about. Check out the video below so that you can see what this means for you.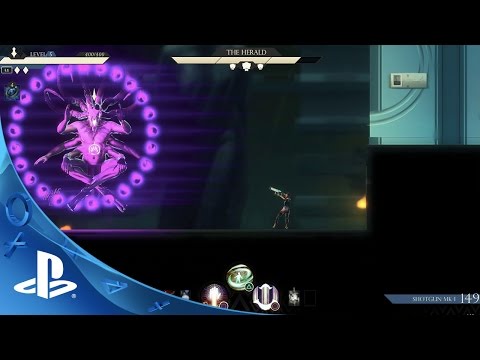 Please enter your date of birth to access this video.
The game looks great, right? Be sure to stick around at PS4blog.net for our interview with Daniel Leaver on Seraph!