Telltale Games has contacted us to announce that In Too Deep, the first episode of The Walking Dead: Michonne miniseries, will be out on PlayStation 4 on February 23. If you are wondering about what happened to Michonne on The Walking Dead comic book series between the events of issues #126 and #139, then you should get ready for this new trip to The Walking Dead video game universe.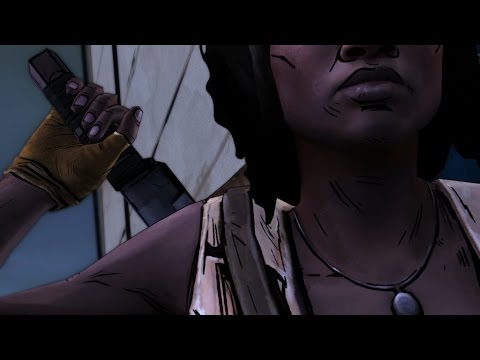 Please enter your date of birth to access this video.
As you can tell from the screens below, this is going to be a very emotional and action-packed miniseries. I don't know about you, but I'm counting down the days to when the first episode will be released so that I can finally experience more of Telltale Games' excellent take on The Walking Dead universe.
The miniseries will be available for $14.99, and buying the miniseries pass will grant you access to all three episodes as they release.