Episode 4 of Game of Thrones from Telltale Games starts to show how all the choices made by players in previous episodes help to shape the story in key points that will change what players will experience in Sons of Winter. Just remember that clicking past the break will send you straight into spoiler city. Are you ready?
In Episode 4, the fate of the scattered Forresters hangs in the balance, and no one allied with the family is safe.

Based on the award-winning HBO television drama series, Game of Thrones: A Telltale Games Series tells the story of House Forrester. Caught up in the events of The War of the Five Kings, they are placed in a precarious position where members of the household must do everything they can to prevent the house from meeting its doom.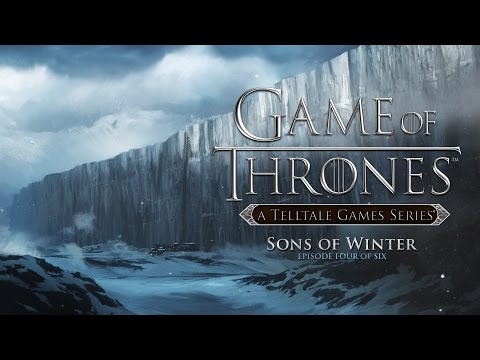 Please enter your date of birth to access this video.
Episode four continues the story of House Forrester as each of its family members clings on to the final sliver of hope left after everything has gone downhill. After the choices made in Episode three, Gared is set to be punished for his actions against one of his brothers, as he broke his oaths (even if, in the case of my run, it was in self-defense). With nothing left to lose, Gared decides to escape from the base of the Sons of Winter before it is too late. His quest to defend the North Grove leads him into Wildings territory, where things aren't as black and white as he thought they would be.
Asher is set on convincing Daenerys to help his cause by lending him some of her men to fight for House Forrester, but she has an agenda of her own that must first be completed. She makes a deal with Asher, stating that if he manages to free the city of Mereen, Daenerys will at least consider his request. This sequence will see players use stealth in order to keep the guards in the city from knowing what hit them until it is too late.
Mira finds herself in a weird situation over at King's Landing, with Sara basically taking over her duties with the Queen. Knowing that time is running out, Mira calls in a favor with Sara to be able to sneak into the post-coronation party of King Tommen in order to learn who is plotting against her family. Mira's part in this episode is shorter than in previous episodes, but here are two major decisions to make that will surely have an impact on what happens in the next episode.
And then, there's Rodrick. After having Griff take over Ironrath, Rodrick has had enough and is ready to take matters into his own hands… and an interesting twist in the story will allow him to do just that. But is he ready to face the consequences of his actions? Let's just say that the ending for episode 4 will definitely make you want to jump into Episode 5 right away.