Did you like South Park: The Stick of Truth? Then have I got a game for you! Ubisoft has announced they're hard at work with South Park Digital Studios on the sequel to the hit RPG. What is the name of this new release? Why, South Park: The Fractured But Whole, of course! Click past the break to check the trailer for the game.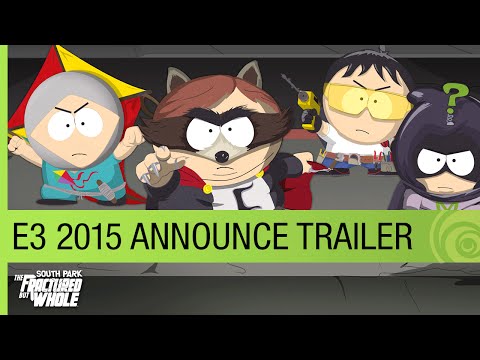 Please enter your date of birth to access this video.
Laurent Detoc, president at Ubisoft, had this to say:
By successfully mixing outstanding comedy with excellent gameplay, South Park: The Stick of Truth created a game genre: the Comedy Role-Playing Game. Our teams worked hard, laughed hard, and players loved it so we're back to collaborate on the fantastic world created by Matt, Trey and the talented group at South Park Digital Studios with South Park: The Fractured but Whole.