NIS America has let us know that you can now pre-order either the Standard or the Limited Edition version for Danganronpa Another Episode: Ultra Despair Girls! The Standard edition will be available for 39.99, while the Limited Edition will include several cool items and be available for $64.99.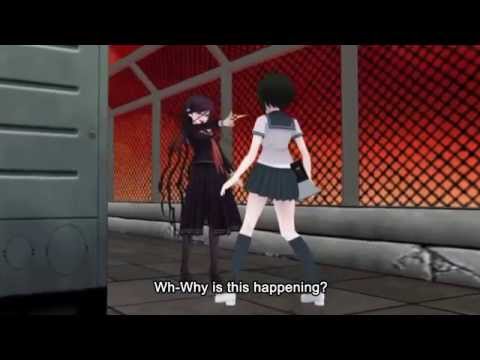 Please enter your date of birth to access this video.
Komaru Naegi is a normal girl, the kind you can find anywhere. She was taken from her family and imprisoned in an apartment during The Tragedy. Komaru had almost completely abandoned hope and had accepted her imprisoned life until one morning when she was forced to learn an even deeper despair. It all happened when someone suddenly broke down her front door, but it wasn't a hero or a savior…

It was a Monokuma.

Komaru narrowly escapes and finds the outside world is not the one she knew from over a year and a half ago. It had become a world of despair, where children controlling Monokumas ruthlessly hunt down adults. Her only hope of survival is the Hacking Gun, given to her by a mysterious stranger, and another girl by the name of Toko Fukawa.
The Limited Edition veriosn for Danganronpa Another Episode: Ultra Despair Girls will include:
• Danganronpa Another Episode: Ultra Despair Girls (PlayStation®Vita)
• 32 page, soft cover art book
• 15 track, single disc original soundtrack with jewel case
• Collector's box
• Kurokuma Tie
• Kurokuma Eyepatch
• Warriors of Hope & Kurokuma Set which contains:
– 4.5″ Diameter Tie Clip
– Warriors of Hope Pin
You can pre-order this limited edition by clicking here.