Idea Factory International will be having a busy 2015. On that note, they have let us know that Hyperdimension Neptunia U: Action Unleashed will be released in North America on May 19, and in Europe on May 22 at retail. The digital release in Europe for the game won't happen until May 27, so do keep that in mind!
Gamindustri – a world protected by the four CPUs and their CPU Candidates. No world can remain unseen by the eyes of evil, but due to the combined efforts of the CPUs and the CPU Candidates, no strong enemies or monsters are able to cause any chaos. Thus, the CPUs and their people find themselves in a peaceful boredom. Amidst this relaxing time, the CPUs are approached with a fascinating proposition…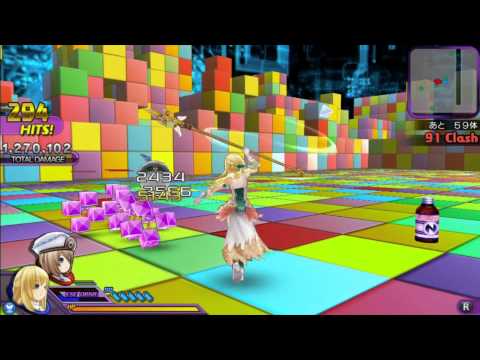 Please enter your date of birth to access this video.
Key Features

* Street brawling! For the first time ever, your favorite Neptunia characters will have to hack 'n' slash
their way through waves of enemies in real time! In the free-roaming stages, you'll get to create chain
combos both on the ground and in the air.

* Two-person party! With the Dual System, you'll be able to switch between two characters on the
battlefield. Balance out each character's strengths and weaknesses to create the ultimate battle duo,
and even get some new playable characters – some of whom might be familiar from previous Neptunia
games.

* Let's get physical! The heat of battle can cause some wear and tear on your outfits. When you
experience a "Costume Break," your outfits will tear, lowering your defense but increasing your critical
rate and EXE Drive Gauge. The road to comebacks is paved with ripped fabric!
Skills get the kills! Fill up the EXE Drive Gauge in order to clear the room with two tiers of special
attacks, and you might just get a helping hand from your friend later on to perform some super special
attacks!
We'll be working on a review for Hyperdimension Neptunia U: Action Unleashed, so be sure to stick around at PS4blog.net for that and for all of our coverage on games from Idea Factory International.